IIS-problem vid installation av SQL Server 2005 i Windows Server 2008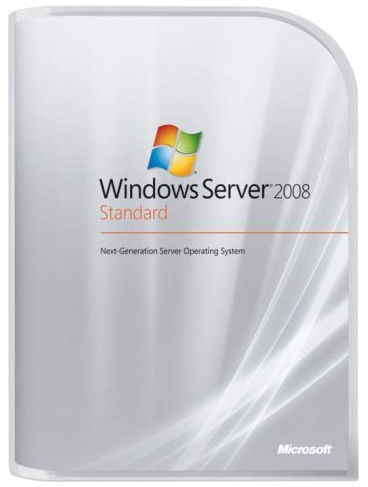 Vid installation av SQL Server 2005 i en nyinstallerad Windows Server 2008 misslyckades IIS-delen av prerequisite-kontrollen med följande felmeddelande:
Microsoft Internet Information Services (IIS) is either not installed or is disabled. IIS is required by some SQL Server features. Without IIS, some SQL Server features will not be available for installation. To install all SQL Server features, install IIS from Add or Remove Programs in Control Panel or enable the IIS service through the Control Panel if it is already installed, and then run SQL Server Setup again. For a list of features that depend on IIS, see Features Supported by Editions of SQL Server in Books Online.
Problemet beror på att den IIS6 kompatibilitet krävs för SQL Server 2005 inte installeras om man bara godkänner IIS-installationens förvalda komponenter. För att installera de delar som SQL Server 2005 behöver väljer du att administrera IIS i Server Manager och lägger till följande Role Services:
IIS 6 Metabase Compatability
IIS 6 WMI Compatability
Installern bör nu ge grönt ljus gällande IIS och förutsatt att alla andra kontroller också ser bra ut bör du komma vidare i din installation. Glöm inte att applicera (minst) SQL 2005 SP2 direkt efter installation då det krävs för Windows Server 2008.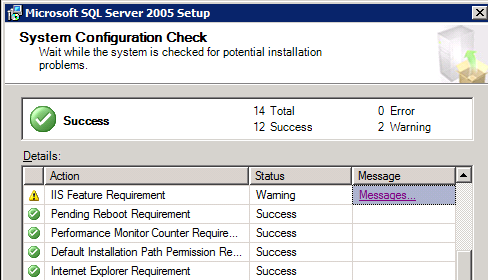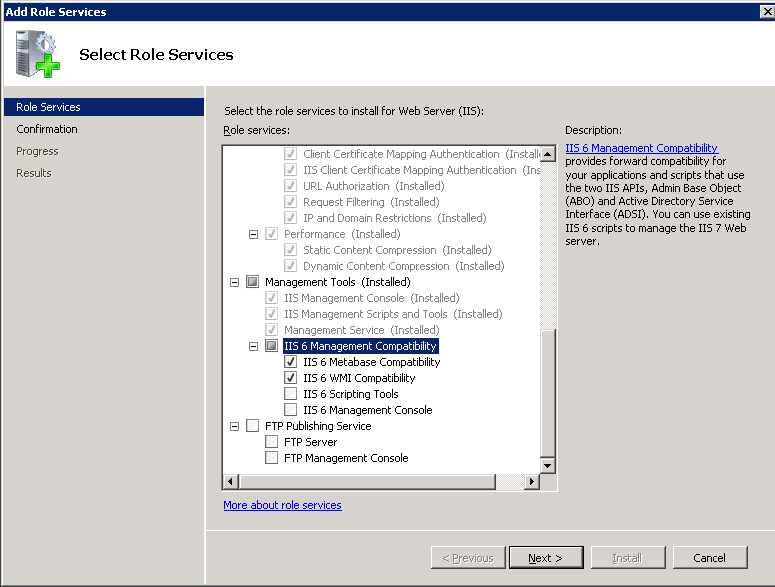 Tack till "The Sean Blog" på Technet för lösningen på detta, Sean har också en komplett lista över vilka IIS-komponenter som krävs för SQL2005/Win2k8.
Magnus Tjerneld
2008-08-22